CILC Modular building / Prefabricated building for School in Yangon
1. Advantages
1)Certified by LPCB for CN31 ISO9001.14001 ABS
2)10 years experience of modular container
3)40, 000 square meters factory
4)Efficient Transportation
5)Fast construction
6)Flexible Combination
7)Cost saving
8)Sustainability
9)Professional Design and R&D team
10)Global standards meet (CE, CSA, AS/NZS, UL etc. )
And
Fast assembly, fast delivery, fast designable.
Based on our modular concept, it will enable anyone to design his unique blueprint, just like "LEGO" to the kids.

2. Certificate
Upon the efforts during the progress of developing the products, we have achieved certificate as following:
ISO9001, ISO14001, Australian Standard, UL, Chilean Standard.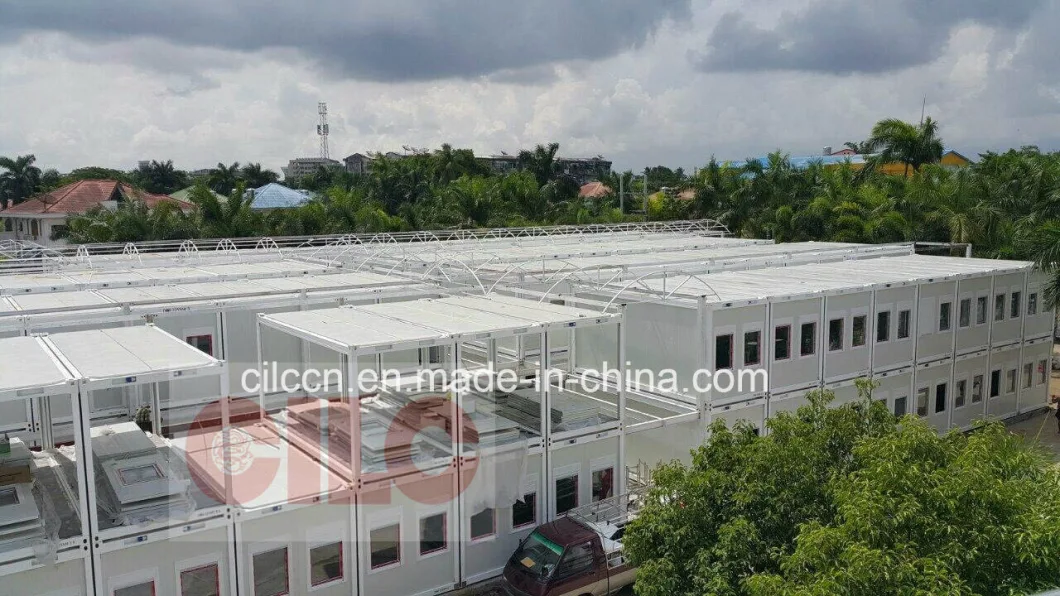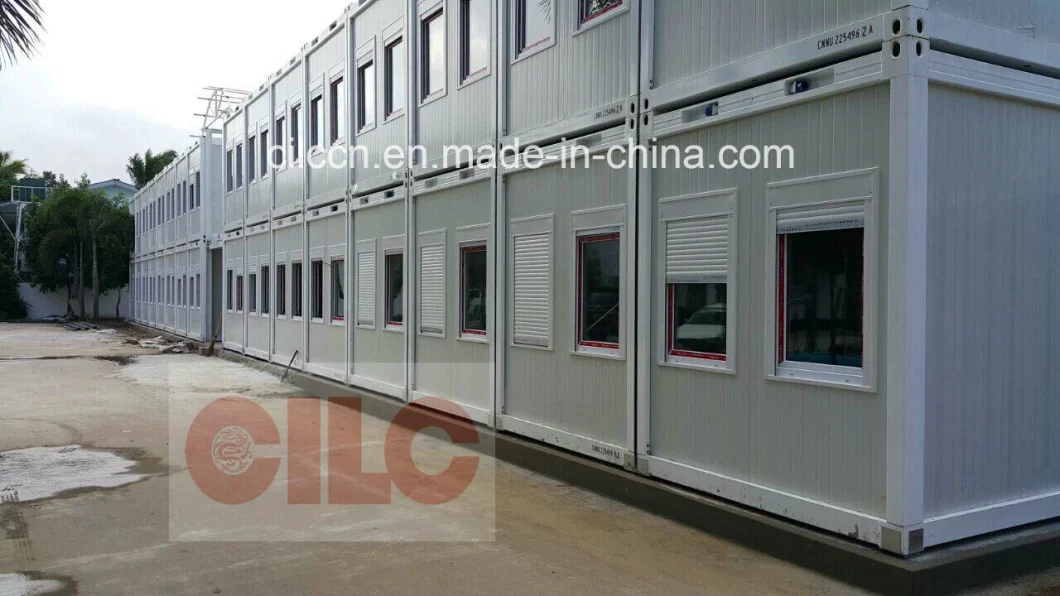 3. Global Market
Products have been delivered to Africa: Sudan, Kenya, South Africa; America: Canada, USA, Colombia, Peru, Chile, Uruguay; Oceania: Australia, New Zealand, Nauru; Europe: UK, France, Germany, Russia; Asia: Thailand, Philippine, Mongolia
4 Standard basic specification
Standard measurements of CILC Module-Containers:

External length/Inner length:

6058/5818mm

External width/Inner width:

2438/2198mm

External height/Inner height:

2700/2390mm or 2896/2565mm

Structural Strength




Three-storey high stacking, with the following design loads:

Floors:

250Kg/Sq. M

Roofs (of modules):

150Kg/Sq. M

Walkway:

500Kg/Sq. M

Stairs:

500Kg/Sq. M

Walls:

Wind at 150 Km /Hour

Thermal insulation:

Floor:

0.34W/Sq. M/° C

Walls:

0.20W/Sq. M/° C

Roofs:

0.30W/Sq. M/°

C